Darl Hall Scholarship Fund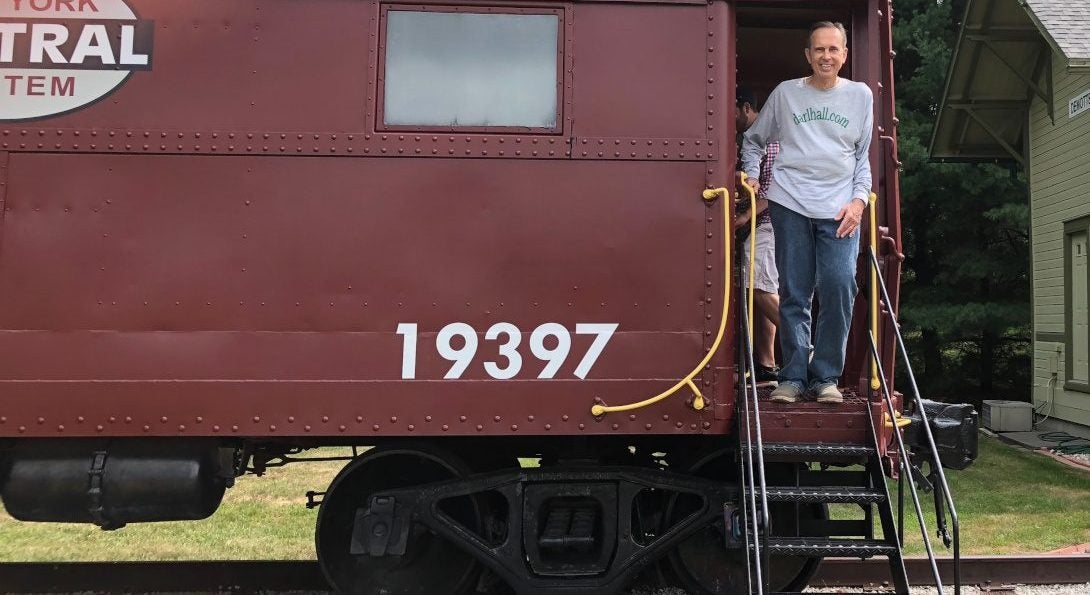 Honors Father of UTC Research Assistant Em Hall
The Darl Hall Scholarship was announced in 2020 to honor the father of UTC Research Assistant Em Hall, who is now pursuing her PhD Studies in the UIC College of Urban Planning and Public Affairs.
The scholarship will grant $1,000 to student researchers working at the UTC who are pursuing advanced degrees (PhD or Master's) or a certificate in the CUPPA Department of Urban Planning and Policy.
This news story on the CUPPA website provides more insight into Mr. Hall, who was passionate about trains.
Individuals can contribute to the Darl Hall Scholarship by visiting the Online CUPPA Giving page and scrolling down to the Darl Hall Scholarship section.