Data Collection Process Provides Blueprint to Guide Revitalization of Aging and Declining Illinois Maritime Freight Network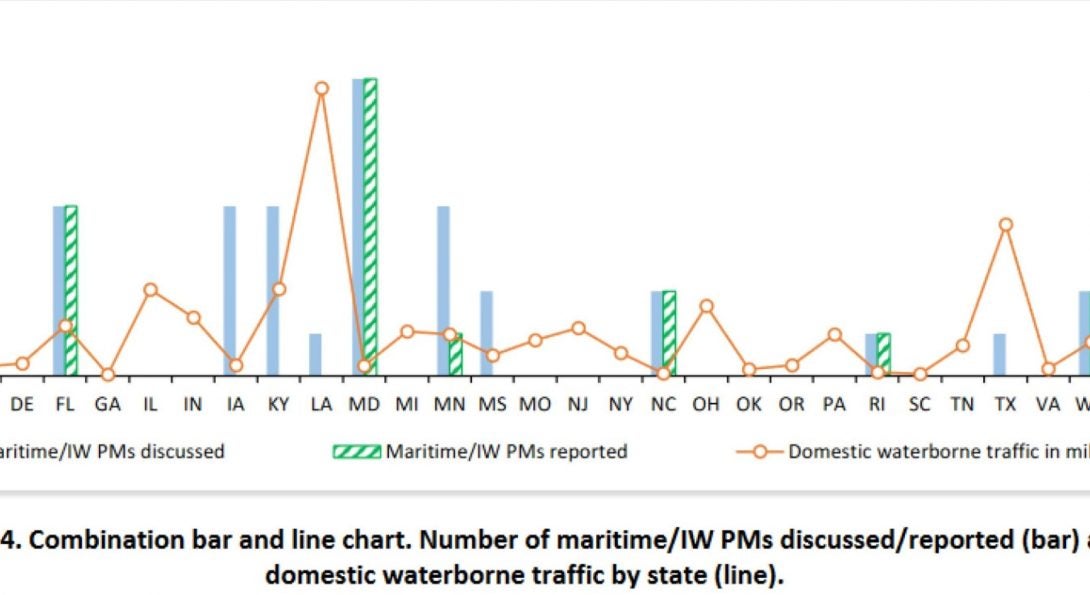 Findings Presented in New Research Report from Urban Transportation Center at UIC
CHICAGO (February 2021) – Marine traffic along the more than 1,000 miles of navigable inland waterways that border or are within Illinois can be improved for barges and other vessels transporting freight through an extensive overhaul of how data is collected, managed, and shared with port districts and other stakeholders. The outcome could result in performance measures to guide needed infrastructure upgrades and repairs at locks, dams and terminals that would help reduce costly delays, improve safety, and potentially save millions of dollars.
Identification of these maritime freight information guidelines was the primary outcome of an extensive research study, "Maritime Freight Data Collection Systems and Database to Support Performance Measures and Market Analyses," recently completed by the Urban Transportation Center at UIC. The project was funded by the Illinois Department of Transportation (IDOT) and managed through the Illinois Center for Transportation.  Visit this link to read an abstract and download the complete report.
As noted in the study, the Illinois Marine Transportation System (IMTS)-- which is comprised of 27 locks and dams, 19 port districts and more than 350 active terminals – is aging and deteriorating. The federal government gave Illinois inland waterways a D- grade, and port facilities were graded C-.  The research team designed and developed a "first-of-its-kind" performance database and user manual for IDOT's immediate use.
There are three key components to the database management guidelines noted in the study:
Establish a Data Protocol Procedure: IDOT should set up standards by which the various port authorities and IMTS stakeholders seek and receive relevant maritime data. The goal would be to enhance communications between data sent and received.
Facilitate Data Development: Port districts should manage a database of marine activity within their own areas of jurisdiction. This information would be shared with IDOT and incorporated into practices to grow market share and make more informed strategic decisions on growth.
Project Prioritization: Working in an advisory capacity, IDOT would collaborate with stakeholders to draft project templates. By working in an open and cooperative fashion, there would be greater opportunities to bolster advocacy and secure more funding for improvement projects.
To gain needed data, researchers launched an extensive literature review of domestic and international maritime freight practices; phone interviews and online surveys were conducted with transportation officials from states surrounding Illinois, the U.S. Army Corps of Engineers, and representatives from Illinois port districts and maritime carriers.
The study was led by UTC Director Dr. P.S. Sriraj and Dr. Bo Zou, assistant professor in the UIC College of Engineering, with support from staff and student researchers Lise Dirks, Nahid Parvez Farazi, Elliott Lewis and Jean Paul Manzanarez.
The Urban Transportation Center at UIC is dedicated to conducting research and education and providing technical assistance on urban transportation planning, policy, operations, and management. The UTC is part of the College of Urban Planning and Public Affairs, a nationally-recognized innovator in education, research, and engagement in support of the nation's cities and metropolitan areas.  Learn more at www.utc.uic.edu.