Transportation Researcher Dr. Ehsan Rahimi, PhD, Appointed Postdoctoral Research Associate at UTC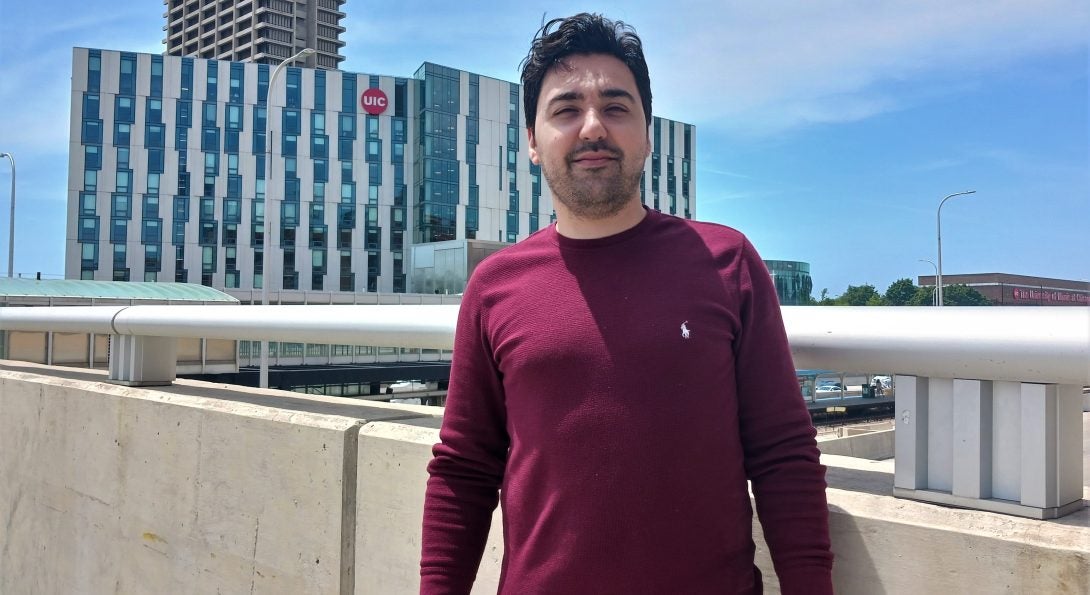 Served as a Postdoctoral Researcher for the UIC Transportation Laboratory (TransLab
A transportation scholar with an interdisciplinary background in econometrics, smart infrastructure systems, and management has joined the Urban Transportation Center (UTC) as a Postdoctoral Research Associate.  Dr. Ehsan Rahimi, PhD, who earned his doctoral degree in Civil Engineering from the University of Illinois at Chicago, joined the UTC research team in June.  Dr. Rahimi will also have an appointment as a Research Assistant Professor in the Department of Urban Planning at CUPPA starting in the Fall 2022 semester.
"Ehsan is a great addition to UTC's growing research team," said UTC Director Dr. P.S. Sriraj. "He brings a right balance of quantitative and qualitative skills with an eagerness to contribute to UTC, while at the same time learning and honing his perspective about transportation research.  At UTC, Ehsan will be working on a few sponsored projects and will be helping to mentor graduate students on their research."
In his career, Dr. Rahimi has worked on various federally and state-funded projects that focus on enhancing mobility and transportation equity.  He served as a Postdoctoral Researcher for the UIC Transportation Laboratory (TransLab), a research group within the UIC Department of Civil, Materials and Environmental Engineering.
During his career, Dr. Rahimi has participated in studies that address: Econometric modeling of engineering systems with a particular emphasis to enhance the sustainability and resiliency of the civil infrastructure and facilitate decision and policymaking; transportation safety analysis and modeling; and innovative models to explore the role of new mobility and micro-mobility options in transportation networks, including electric and autonomous vehicles.
Dr. Rahimi was a recipient of the George Krambles Transportation Scholarship Awards, which is managed by the UTC, in 2019 and 2020.  He joins the UTC research team that includes four other UTC doctoral researchers and four PhD candidate researchers.