UTC Takes to the Field for ICT Highway-Railroad Crossing Safety Tool and Prioritization Project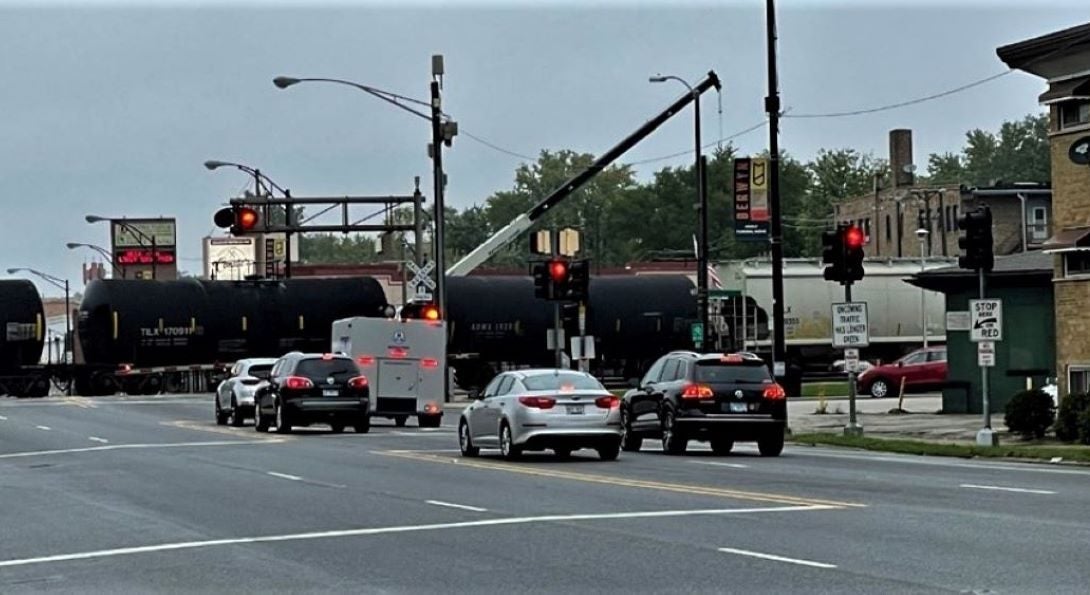 Data Being Collected at Locations in Metropolitan Chicago
A team of researchers from the Urban Transportation Center recently began conducting an at-grade highway-rail crossing pedestrian safety project sponsored by the Illinois Department of Transportation (IDOT) that's designed to improve safety at railroad grade crossings.
The study, the "Railroad-Highway Crossing (RHC) Safety Improvement Evaluation and Prioritization Tool," required researchers to visit sites in west suburban Chicago.  The primary goal of the research is development of a model and prioritization safety tool that IDOT can use to determine potential safety improvements at highway-rail crossings.
The project involves collecting data using cameras posted at many field sites to learn the number of pedestrians crossing the tracks.  The field research is being led by: Dr. Joseph Fazio, UTC Visiting Research Specialist; Dr. Kazuya Kawamura, UTC Affiliated Faculty Member and Professor in the College of Urban Planning and Public Affairs; and, Nahid Farazi, UTC Research Assistant and PhD Candidate in the UIC College of Engineering.
According to Illinois Operation Lifesaver, the state ranked fourth in highway-rail crossing collisions with 122 in 2019; that year, there were 21 crossing collision fatalities and 32 injuries.  Illinois ranks second nationwide in the number of rails intersecting roads with 14,000.
In 2020, the UTC complete two related rail grade crossing studies:
1. Quiet Zone Study for Dolton and Riverdale
2. Rail-Highway Crossing Delay Study for Dolton and Riverdale 
The current study is funded through the Illinois Center for Transportation at the University of Illinois.
Modified on October 18, 2021