Research Project
Pedestrian/Bicyclist Warning Devices and Signs at CTA Rail-Highway Grade Crossings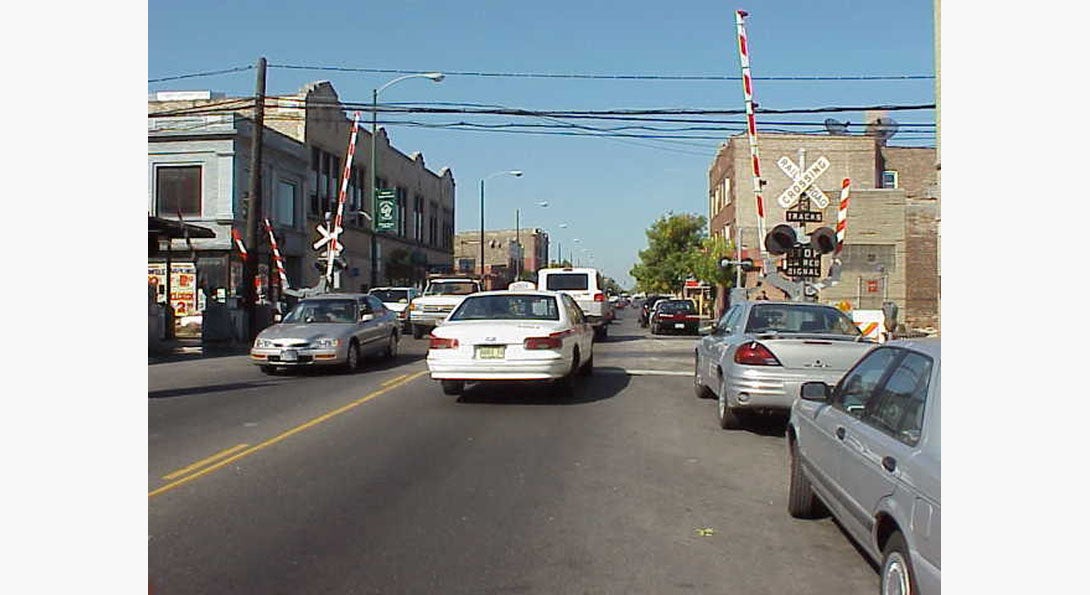 The objective of this study was to contribute to the still limited research on pedestrian and cyclist safety at rail grade crossings by expanding the scope of a previous study (Metaxatos and Sriraj, 2013) to include rail grade crossings in metropolitan Chicago with rail operations by the Chicago Transit Authority.
Principal Investigator

Research Area(s)

Mobility
Safety

Funding Source

Center for Urban Transportation Research (CUTR), National University Rail Center (NURail), Metropolitan Transportation Support Initiative
Abstract
The number of pedestrian/bicyclist fatalities at highway-rail grade crossings have increased over the past 10 years. This is contrary to a decrease in the number of train–vehicle collisions at highway-rail grade crossings during that same time period. The focus of this research was on pedestrians and cyclists who utilize legally authorized Chicago Transit Authority highway-rail crossings with pedestrian access.  The study did not examine CTA standards, efforts and record on grade crossing safety.  It should be noted that the findings were not corroborated with observations of CTA safety policies and practices at rail grade crossings. Download the "Pedestrian/Bicyclist Warning Devices and Signs at CTA Rail-Highway Grade Crossings" report.