Shared Vision and Mission, Consistent Measurement System Among Key Elements for Successful Integration of Regional Transportation Resources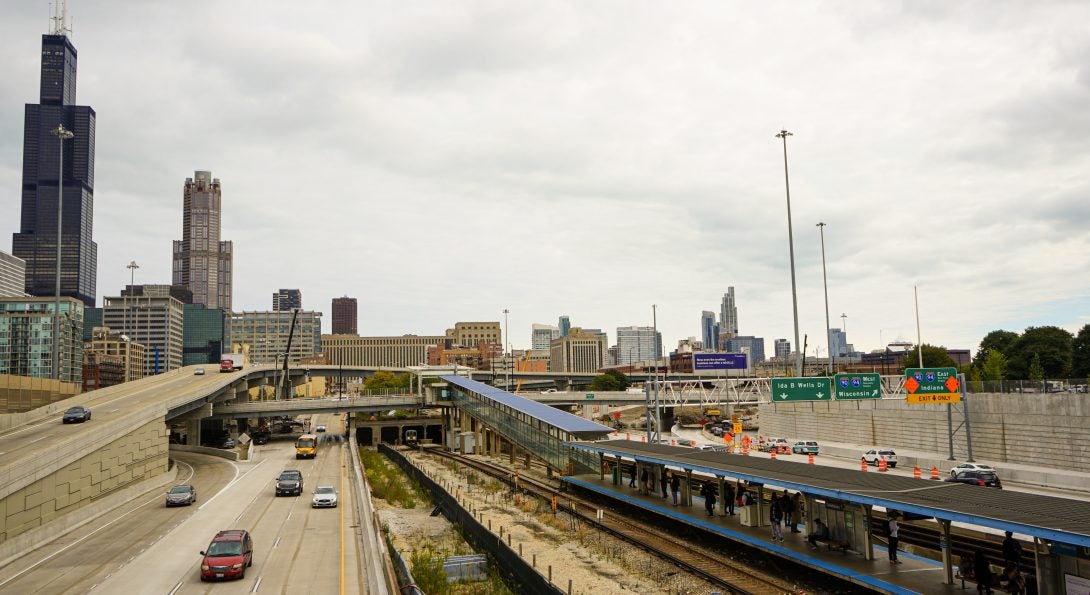 Findings Outlined in Research Report From Urban Transportation Center at UIC
Transportation agencies can launch regional efforts to integrate busses, trains and other transit options by first deciding on the mission or vision from participating organizations or agencies and setting up a process to collect performance, financial and operational data.
Four other components needed for effective transit integration include:
Establishing the roles performed by planning, provider and funding agencies.
Determining the level of integration of various resources, such as equipment, people and existing infrastructure.
Linking information technology systems from participating agencies.
And, setting the organizational structure for planning, operations, policy and financial roles.
These six components were key findings from a research report, "Integration of Transportation for Improved Mobility," which presents a broad perspective on the history, benefits and challenges behind regional transportation integration.
A research team at the Urban Transportation Center at the University of Illinois at Chicago opens the study with a statement on the value behind a structured integration process: "The integration of transportation systems has great appeal in urban metropolitan areas across passenger transportation modes due to its potential for reducing costs to operators and travelers, lessening environmental impacts, and tying together disconnected urban areas."
Researchers analyzed transportation integration efforts in Illinois, Michigan and Florida, as well as two major metro markets – San Diego and Dallas – to identify instances where practices have been adopted and demonstrate a positive impact on regional and local mobility.
In Illinois, for example, the suburban Pace bus system has operated three discontinuous bus on shoulders (BOS) routes along the Interstate 55 corridor since 2011; and, the Parking Management Guidance System (PMGS) pilot project launched by the Regional Transportation Authority helped establish a process to provide motorists with real-time information on transit parking availability.
Transportation officials from the RTA, Pace, Illinois State Toll Highway Authority and Cook and DuPage counties were interviewed for thoughts and perspectives on transportation integration. Key themes discussed include:
Information and technology sharing is critical for success.
Engage stakeholders early to promote mobility management.
The Illinois Department of Transportation needs to provide leadership.
Focus initiatives on the needs of seniors, people with disabilities and the low-income population.
Clear cut goals need to be established early.
Visit this page to read an abstract of the Integration of Modes report project, or download the complete report.
UTC Director Dr. P.S. Sriraj and Dr. Paul Metaxatos, Associate Director for Research Programs coordinated the project. Graduate researchers Jake Rueter, Adam Barnum, and Margarita Bernal supported them.
Modified on May 14, 2020