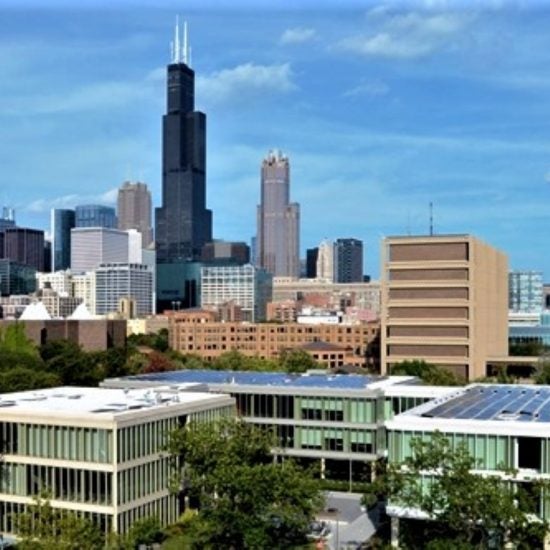 UTC Fall 2021 Seminar Series
The UTC Fall 2021 Seminar Series will feature presentations by leaders from Chicago area transportation service bureaus and the Regional Transportation Authority. All events will start at noon and be held on Zoom.  Please register through Eventbrite, and the Zoom link will be sent the day prior to the webinar.
Here's the Fall 2021 schedule:
October 21: "An Opportunity to Build Back Better." Featured speaker is Rocky Donahue, Executive Director of Pace Suburban Bus. Mr. Donahue will discuss the agency's plans to reimagine public transportation as the region recovers from the COVID-19 pandemic.  Visit this link to register and learn more.
November 11: A panel organized by the Regional Transportation Authority will discuss the outlook for public transit during "Emerging From Crisis Wiser: Reimagining Regional Transit."  RTA Executive Director Leanne Redden will open the webinar, and participants will be asked to complete a survey, which will help the RTA prepare the 2023 Regional Transportation Strategic Plan.
The invited panel, including speakers from the Center for Neighborhood Technology and Lake County Partners, will then share their observations and priorities for improving the viability and sustainability of the region's public transit system over the short term and into the next generation. Watch for updates on the speakers.  Registration is open.
December 9: A representative from Metra will discuss how the suburban rail system has managed in the months since the pandemic outbreak and what's ahead for passengers.  Watch for updates on the speaker and Eventbrite registration link.
In Spring of 2021, the UTC hosted three Seminar Series webinars featuring representatives from the state, county and regional governments.  Access recordings and PowerPoint presentations.
Learn More

World-Renowned Research
Research conducted today by UTC contributes to improving transportation by making it safer and more efficient through more effective service, operations and management.
UTC News and Events

Thursday, 12:00 pm–1:00 pm
Virtual Event
November 04, 2021
Virtual Event
UTC Price Points
1979 Year that the Urban Transportation Center was established as a campus unit at UIC.

Mission Solutions to evolving transportation issues in metropolitan Chicago, across Illinois and nationwide.

Vision Conduct interdisciplinary transportation research and provide an immersive, transformative experience for student researchers.