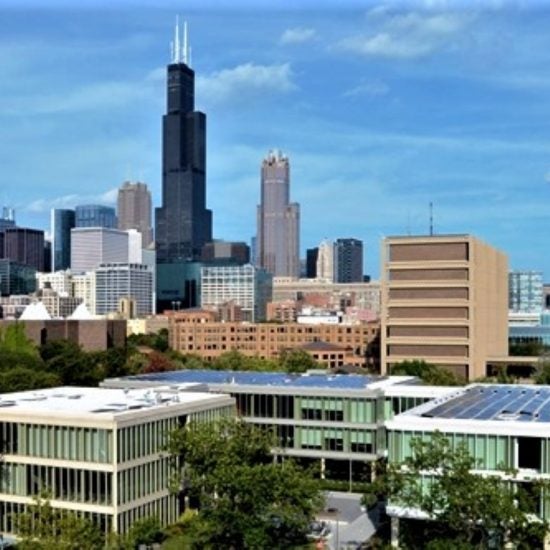 For spring 2022, the UTC will host two Seminar Series presentations.  The overarching focus will be these topics vital to transportation today — funding and workforce development.  Both events are open to all interested parties and will be hosted on zoom.  The presentations kick off at noon and run for one hour.  Participants are encouraged to pose questions.
March 17: "The Federal Bipartisan Infrastructure Law: Opportunities for Transformative Change."  This presentation focused on how federal funding will help make public transportation and communities stronger and more resilient. The featured speaker was Art Guzzetti, Vice President of Mobility Initiatives and Public Policy, at the American Public Transportation Association. During his passionate talk, Mr. Guzzetti addressed the "triple hit" the COVID-19 pandemic brought to the nation's public transit network.
Download the video, audio and PowerPoint presentation.
April 21: The presentation addressed how a 2021 law signed by Illinois Governor Pritzker will lead to transportation-related and other jobs in the years ahead.  Featured speaker was Delmar Gillus, Chief Operating Officer, from the Chicago-based non-profit organization Elevate.  His topic: "Equitable Workforce Development: How Communities Influenced Creating & Passing of the Illinois Climate & Equitable Jobs Act."
Download the video, audio and PowerPoint presentation.
Archived Seminar Series 2021 Presentations
In Fall 2021, the UTC hosted three Seminar Series webinars featuring presentations by leaders from two Chicago-area transportation service bureaus and a panel led the Regional Transportation Authority.
Access recordings and PowerPoint presentations.
In Spring 2021, the UTC hosted three Seminar Series webinars featuring representatives from the state, county and regional governments.
Learn More
World-Renowned Research
Research conducted today by UTC contributes to improving transportation by making it safer and more efficient through more effective service, operations and management.

Wednesday 6th, 9:00 am–Tuesday 12th, 5:00 pm
Virtual Event

Thursday, 12:00 pm–1:00 pm
Virtual Event

7/31/22, 5:00 pm–8/3/22, 3:00 pm
Chicago Marriott Hotel
1,979 Year that the Urban Transportation Center was established as a campus unit at UIC.

Mission Solutions to evolving transportation issues in metropolitan Chicago, across Illinois and nationwide.

Vision Conduct interdisciplinary transportation research and provide an immersive, transformative experience for student researchers.