UTC November 19 Audio and Visual Recordings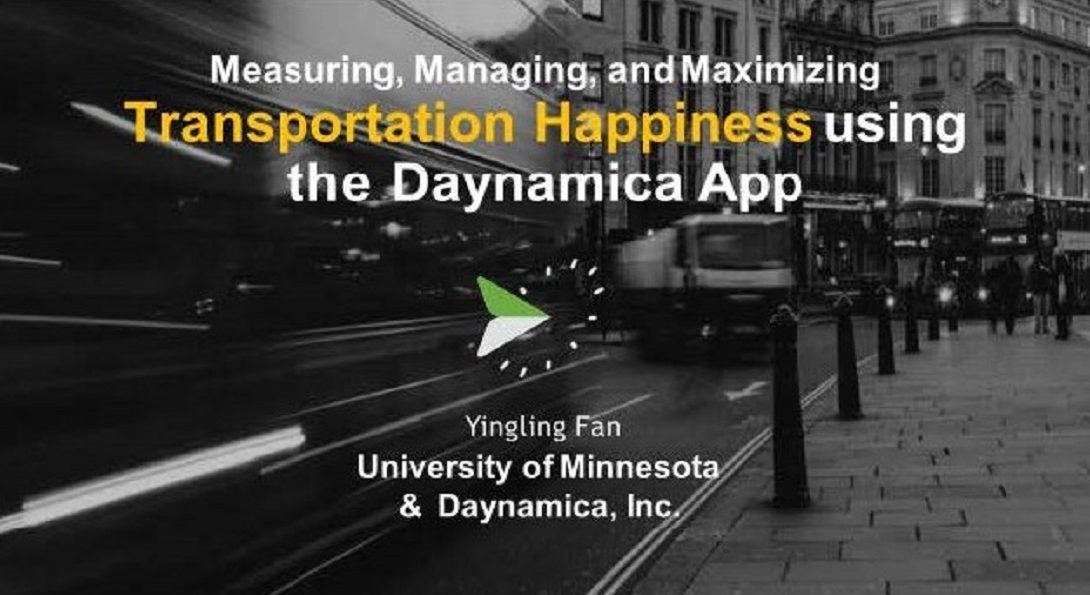 Download Zoom Recording and PowerPoint Presentation
Video and audio files from the November 19 UTC Seminar Series presentation, "Measuring, Managing, and Maximizing Transportation Happiness Using Smartphone-Aided Day Reconstruction Method," can now be downloaded.
Our thanks to featured speaker Dr. Yingling Fan, Professor of Urban and Regional Planning at the University of Minnesota.  Dr. Fan is the lead inventor of the Daynamica technology, featuring a smartphone-human hybrid intelligence system to measure and shape human behavior and well-being.
And, thanks to all who participated.
Visit this link to access the presentation via a video and audio recording of the Zoom event, and to download Dr. Fan's PowerPoint presentation.
Modified on February 01, 2021