UTC Seeks Post Doc Research Associate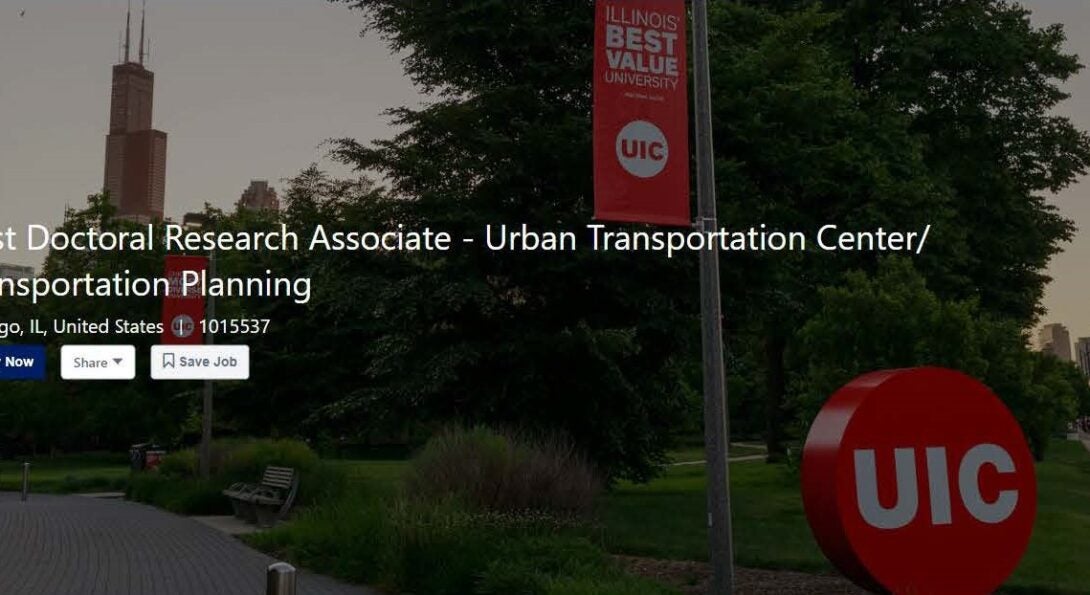 Join Research Team at Transportation Unit Founded in 1979
Transportation scholars with experience in public administration, public policy, urban planning and policy, civil engineering or related field are encouraged to apply for the open Post Doctoral Research Associate position with the The Urban Transportation Center at UIC.
Key responsibilities are to formulate and conduct research studies on a wide range of transportation topics.
Visit this link to learn more and apply.