Research Project
Environmental Impact Assessment of Rail Infrastructure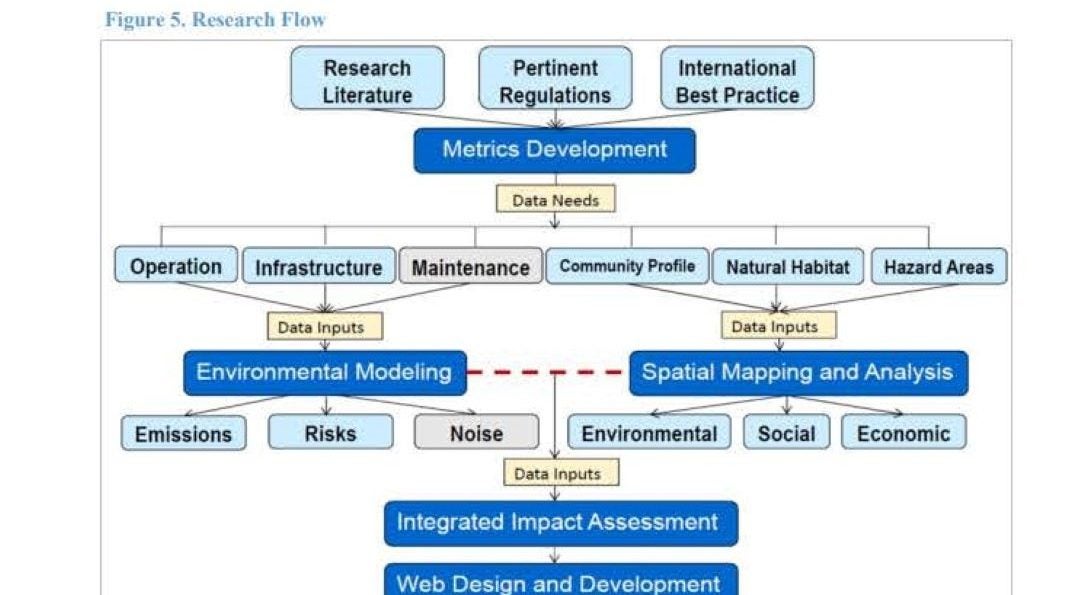 Study to assist the effects on the environment from new or expanded railroad infrastructure.
Principal Investigator

Start Date

2014-06-30

End Date

2015-06-30

Research Area(s)

Data Development
Freight

Funding Source

NuRail National University Rail Center, US DOT
Abstract
Modern sustainability metrics and factors that affect the impact of freight and transit rail are two key results from research designed to increase the effectiveness and efficiency of the environmental impact assessment of rail infrastructure.  The report, "The Environmental Impact Assessment of Rail Infrastructure in Illinois," was completed by a UTC team under the direction of Dr. Ning Ai. The research, sponsored by the U.S. DOT-National University Rail (NURail) Center Consortium, focused on development of sustainability metrics for rail projects and factors that affect community-specific environmental impact assessments. One product of the research was creation of a "Sustainable Rail Scorecard," allowing for preparation of in-house sustainability assessments. Results from the study offer benefits to a wide range of potential audiences. Railroads, for example, can employ the "Scorecard" while planning track or route improvements; and, public officials can learn the environmental impact of rail projects within their respective communities. Researchers also built a one-stop online national rail planning database. The site features a mapping tool and evaluation criteria that lets rail industry professionals better plan ways to mitigate the impact of rail on the environment. Also, the site can single out sensitive areas for more informed planning and management, and site data may help rail planning and operations departments work together more effectively.  Joining Dr. Ai on this research were UIC graduate students Marcella Bondi and Shuo Ma, and Anthony Grande. Download the "Environmental Impact Assessment of Rail Infrastructure" research study.