Research Project
National Survey of US Public Transit Agency Experience with and Response to Extreme Weather Events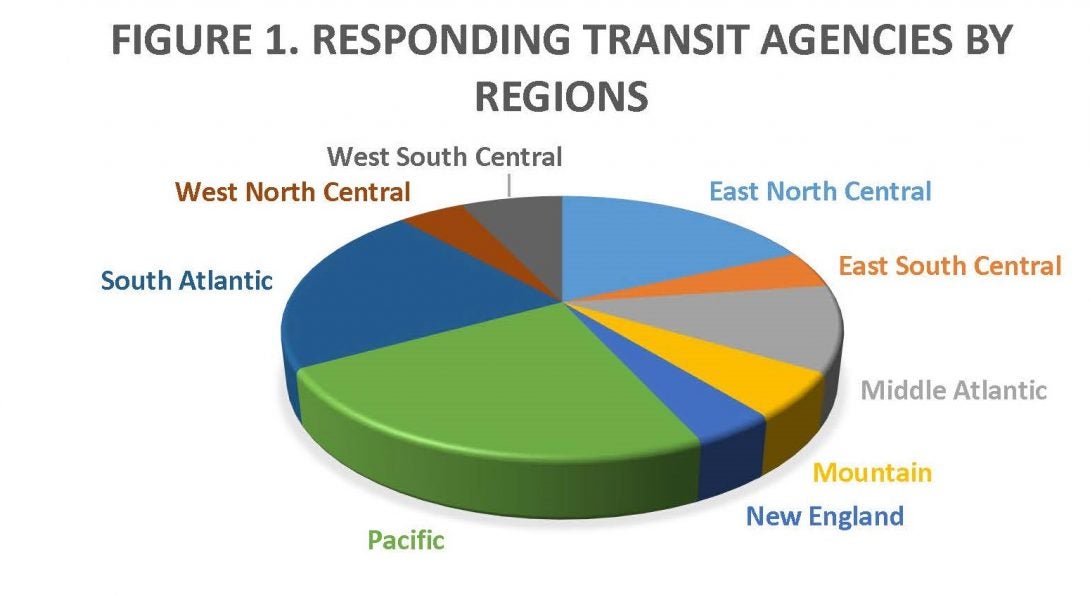 This report provides a descriptive summary and assessment of aggregate survey responses. Findings are presented in four parts: recent experience with extreme weather; perception of weather and climatic risks; assessment of organizational priority, capacity and challenge of managing extreme weather; organizational responses and adaptation to extreme weather events.
Principal Investigator

Research Area(s)

Data Development
Mobility
Transit

Funding Source

Center for Urban Transportation Research (CUTR)
Abstract
Extreme weather events pose serious challenges public transit systems. They disrupt transit operations, impair service quality, increase threats to public safety, and damage infrastructure.  This report presents findings from a June 2016 national survey of public transit agencies in the United States to understand what types of extreme weather transit agencies are experiencing, what risks are associated with extreme events and how they are responding or preparing for them. The survey collected data from approximately 900 transit professionals who work in planning, operation, maintenance, and engineering in 273 transit agencies in the U.S.  Survey items captured data on recent experiences with extreme weather events, perception of weather risks to the local transit system, assessment of the agency's capacity and challenges in dealing with weather risks, and organizational responses and adaption to extreme weather events and potential climate risks. A total of 352 individuals representing 197 transit agencies responded to the survey (41% response rate) resulting in a rich and unique dataset on extreme weather and transit. Download the "National Survey of US Public Transit Agency Experience with and Response to Extreme Weather Events" study.