Research Project
The History of the City of Chicago Central Area Transit Circulation Efforts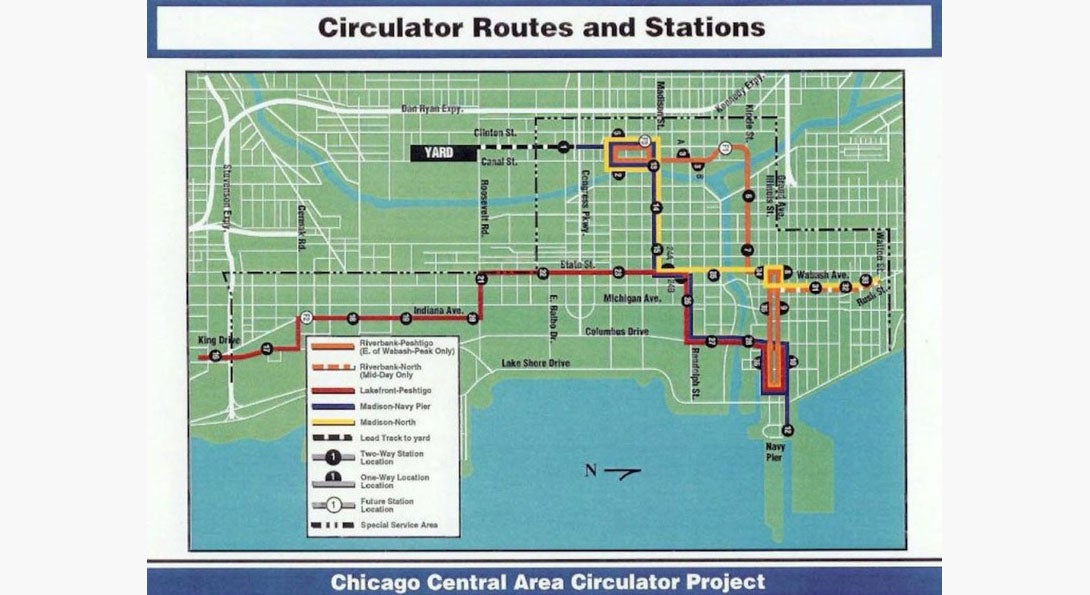 The paper summarizes the history of the evolution of public transit serving the Chicago's Central Area from the 1850s to 1990s.
Principal Investigator

Research Area(s)

Data Development
Policy Analysis

Funding Source

Metropolitan Transportation Support Initiative (METSI), National University Rail Center (NURail)
Abstract
This paper chronicles the evolution of the City of Chicago's efforts, through private and public means, to address the distribution and circulation of people in the city's Central Area.  It covers the evolution of public transit in the Central Area and the specific efforts in the second half of 20th Century to create a circulation and distribution system. In the first part of the paper, the authors address the rise in public transit in the late 19th Century to meet the demands of Chicago's surging population, the evolution of rail technology, the consideration of subways and challenges for development of elevated and surface lines, public and private sector involvement, the establishment of the Chicago Transit Authority and other topics. The second part of the paper chronicles the formation of the Chicago Central Area Committee, an organization of business and civic leaders, and public sector plans for Central Area transportation during a 30-year period starting in 1958. The paper concludes with the history of the Chicago Circulator Project, a plan to establish on-street light rail technology service in the Central Area.  Plans initially took shape in 1989; the project was halted in 1995. Download "The History of the City of Chicago Central Area Transit Circulation Efforts" paper.