After Some Freight Rail Unions Reject Agreement, Strike Is Again a Possibility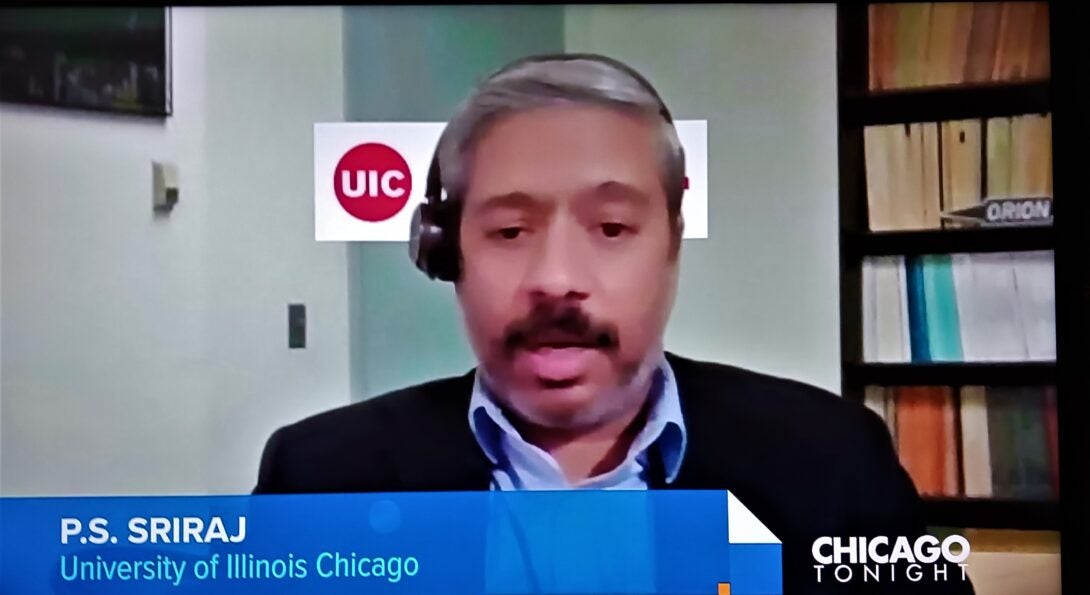 WTTW "Chicago Tonight" Segment Includes Insight from UTC Director Dr. P.S. Sriraj
The prospect of a national strike by railroad workers remained a possibility later this year after members of the nation's largest rail union rejected a recent contract offer.
During the November 22 edition of the "Chicago Tonight" program on WTTW Channel 11, UTC Director Dr. P.S. Sriraj shared insight on the impact of a strike in a segment from reporter Amanda Vinicky. The 6-minute segment also included thoughts from Rail Analyst Anthony Hatch and Gregory DeYong, associate professor of Operations Management at Southern Illinois University.
Click here to access the segment.