Research Project
A Review Of Capital Improvement Grant Program and the Need For a Uniform Project Selection Process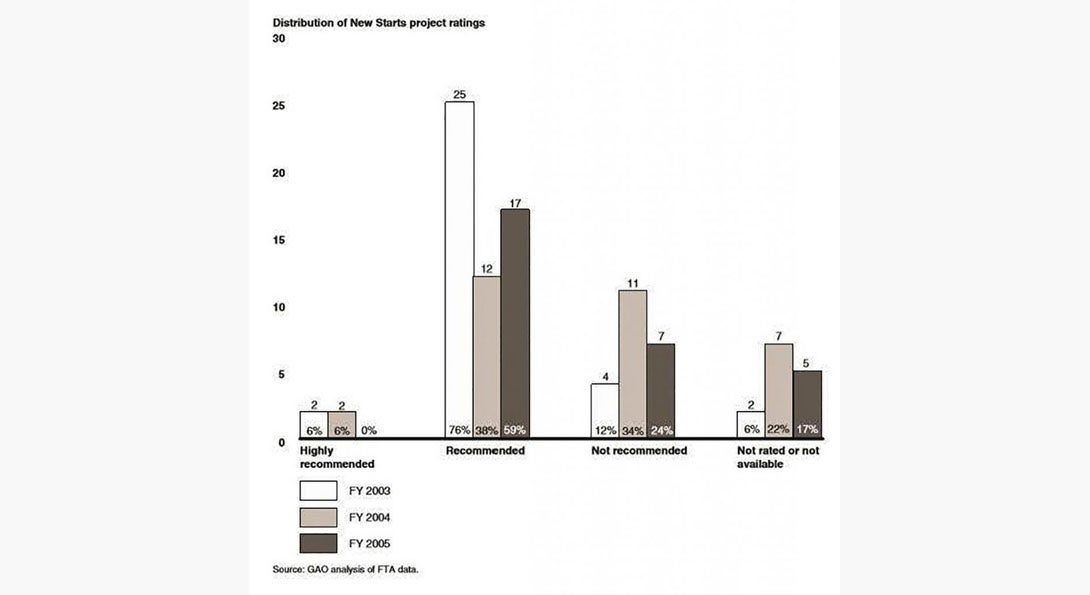 To provide a better understanding of how the Capital Improvement Grant program works, this report traces the origins and history of the evolution of this funding program at the federal level, combined with a review of the program's administration across different metropolitan areas around the country.
Principal Investigator

Research Area(s)

Data Development
Policy Analysis

Funding Source

Metropolitan Transportation Support Initiative (METSI), National University Rail Center (NURail)
Abstract
Large scale public investment initiatives are always subject to tremendous scrutiny and are looked at through the prism of multiple stakeholders and constituents.  It is thus imperative to ensure a level of transparency when it comes to the decision making process associated with project selection, prioritization, and ranking. This report reviews the programs and policies of the United States Department of Transportation's project selection and evaluation process to fund new capital-intensive projects in the transportation sector. The Federal formula programs administered and overseen by the Federal Transit Administration (FTA) are the basis for this review. A series of semi-structured telephone interviews were conducted to catalog and understand the project prioritization process at the local level leading to selection of candidate projects for FTA CIG consideration from each of the regions studied. Download the "A Review Of Capital Improvement Grant Program and the Need For a Uniform Project Selection Process" study.