Research Project
Framework for Assessing the ROI for High-Speed and Intercity Rail Projects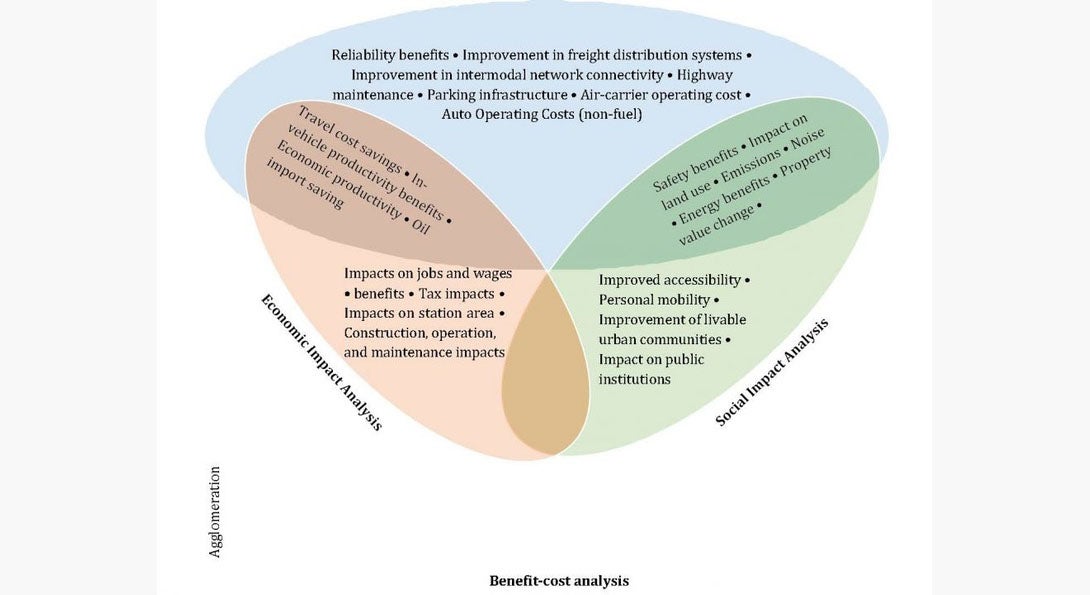 This report lays out a framework for presenting the return on investment for intercity passenger rail.
Principal Investigator

Research Area(s)

Data Development
Funding and Financing
Transit

Funding Source

The American Public Transportation Association (APTA)
Abstract
Intercity passenger rail demand in the U.S. has shown an unprecedented surge in the new millennium. Amtrak, the primary intercity rail service provider in the country, reports more than 30 million ridership in 2015, almost 1.5 times of what it was in 2000 (Amtrak, 2017). To accommodate the ever increasing rail passenger demand and to meet the rising expectations of riders for quality rail travel experience, several states have been actively pursuing new high-speed and intercity passenger rail (HS&IPR) services. Prominent examples include the California High-Speed Rail project, the Midwest Regional Rail Initiative (MWRRI), the Florida High-Speed Rail project, and the project to improve intercity passenger rail between North Carolina and Virginia, among others. This report lays out a framework for presenting the ROI (return on investment) from HS&IPR that explicitly allows for a variety of alternative perspectives: including spatial areas of concern (national, regional or local benefits) and the viewpoints of specific stakeholders. The selection of an applicable perspective will depend of "who has standing" in the determination of what constitutes a benefit. This study takes an integrative approach to encapsulate all benefit and cost elements involved in conventional benefit-cost analysis (BCA), economic impact analysis (EIA), and social impact analysis (SIA). BCA is an assessment process focusing on the overall benefits and costs incurred in the lifetime of a project and depicting the benefits and costs in terms of the net present value. Download the "Framework for Assessing the ROI for High-Speed and Intercity Rail Projects" study.