Research Project
Quiet Zone Study for Dolton and Riverdale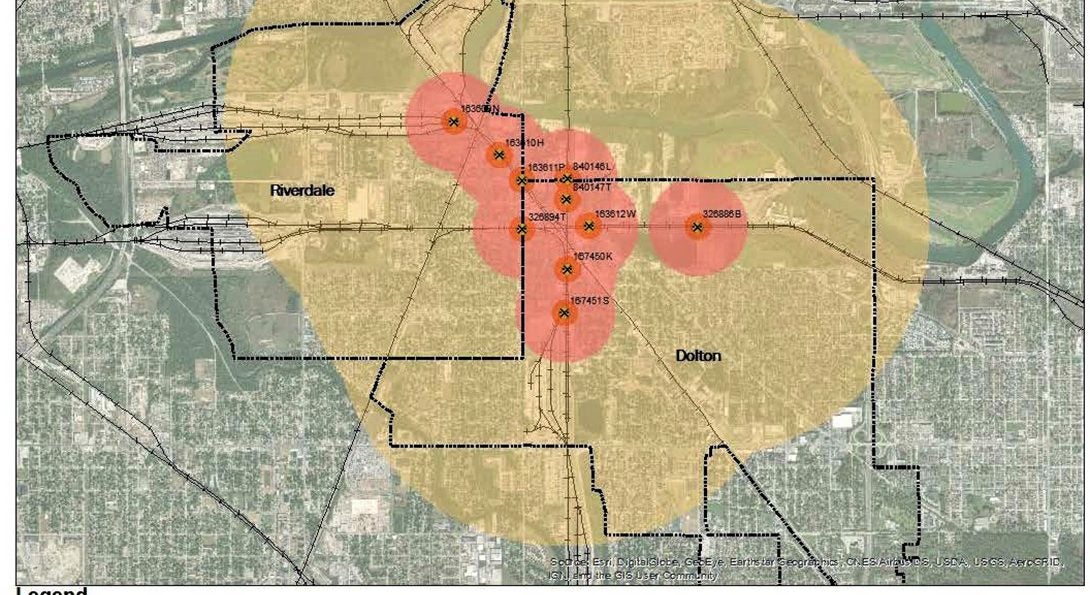 Research to identify safety measures and quiet zones in south suburban Chicago.
Principal Investigator

Start Date

2019-04-08

End Date

2020-03-30

Research Area(s)

Data Development
Freight
Safety

Funding Source

South Suburban Mayors Association (SSMMA)
Abstract
Two phases comprised the Quiet Zone (QZ) study.  Phase I used Federal Railroad Administration (FRA) data that was current at the time of issue.  Phase II is a refinement of Quiet Zone analyses involving ten at-grade, railroad-highway crossings (RHC) in Dolton and Riverdale using updated FRA data and supplemental field data that includes pedestrian and bicycle traffic.  Additionally, Phase II incorporates recommended Supplemental Safety Measures (SSM) treatments and estimated costs for each site using refinements. The goal of QZ Phase II is twofold: (1) the determination of an optimal SSM treatment for each site that is customized to reflect community feedback, updated geometry, demand, and land use at each unique site, and (2) once an SSM treatment is recommended for each site based on a stakeholder bus tour and meeting, project cost estimates are made by site by phase. Based on QZ analyses from updated information from the FRA, Illinois Commerce Commission (ICC), and railroads and subsequent information from the stakeholder bus tour and meetings, the following recommendations are presented at each of the nine, at-grade, rail-highway crossings along with estimated costs by site by phase. Download the "Quiet Zone Study for Dolton and Riverdale" study.