Research Project
Results From a Survey of Transportation Professionals Regarding the Return on Investment for Passenger Rail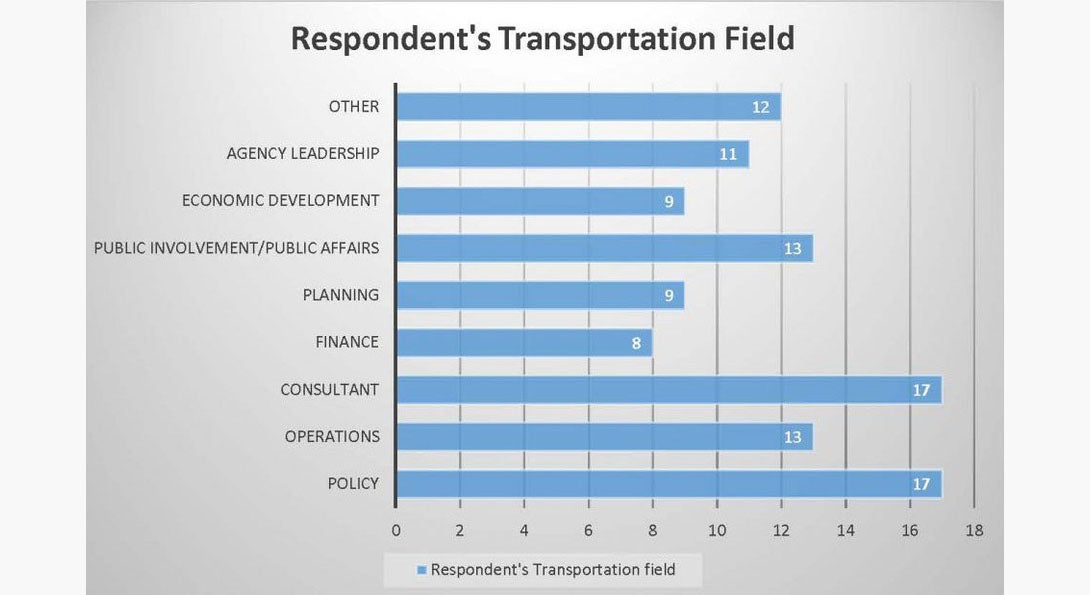 This research is presumed to create viable contributions to transportation industry leaders interested in developing new ways of creating public/private support and ways of obtaining funding for passenger rail projects that have been successful in other projects and are referenced in the insights and data provided.
Principal Investigator

Research Area(s)

Data Development
Policy Analysis

Funding Source

Metropolitan Transportation Support Initiative (METSI)
Abstract
As cities continue to grow and remained focused on reaching their optimum level of success, it is important that people understand the importance of a strong transportation infrastructure. Cities tend to be focused on ways to be competitive, attract capital, and to build a strong vibrant economy. The underlying factor to support the economy is mobility, which comes from a sustainable transportation network. This paper aims to build an integrative understanding of the kinds of benefits that accrue from passenger rail investment. The factors that impact the return on investment for passenger rail are imperative for determining what types of investments have the most benefits, for which type of rail, and for what demographic.  Download the "Results From a Survey of Transportation Professionals Regarding the Return on Investment for Passenger Rail" report.